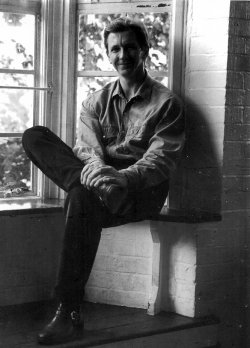 After a long period when he devoted himself entirely to conducting, Alan Hazeldine revived his interest in the piano and returned to concert performance, giving several recitals in and around London and playing Mozart's K466, D minor Concerto, while conducting from the keyboard in St James's Piccadilly. He has since completed two series of recitals in London.

The first was with the cellist Richard Jenkinson in which they performed all the cello sonatas by Beethoven. The second was in 2001 with the Bulgarian violinist, Angel Stankov, with whom he performed Beethoven and Kreisler, the oboist Sylvia Harper, cellist Richard Jenkinson with whom he played a programme of American music including the Barber cello sonata, the chamber choir Bella Cora,who he directed from the keyboard, and soprano Sarah Leonard in a programme of music by Stanford, Gurney, Schumann and Liszt.

It is the role of chamber musician and sonata player that Alan Hazeldine would like to develop as it provides a more intimate contrast to his work as a conductor. He also considers it important that every conductor should be able to actually play some instrument, preferably to concert standard if only to stay in touch with the performing experience.